To recover and investigate our ancestral memory MHUYSQA, is a passion; culture that inhabited this territory more than 12,000 thousand years ago. Our challenge is to tell and recognize Bogotá with another story and the bicycle as a tool to enjoy distances.
MAURICIO ALVAREZ POSADA _ CEO and Creator of Experiences
Entrepreneur, Business Administrator and Audiovisual Director; passionate about the bicycle as a lifestyle. I identify the city with ease, I have a sense of location and I recognize the best places for more than 17 years, I have a very critical vision of reality and 4 years ago I belong to the research group CÁTEDRA DE LA MEMORIA MHUYSQA, whose purpose is to recognize the man MHUYSQA who lived in this territory before the Spanish conquest.
I really enjoy meeting new people and exchanging experiences and knowledge.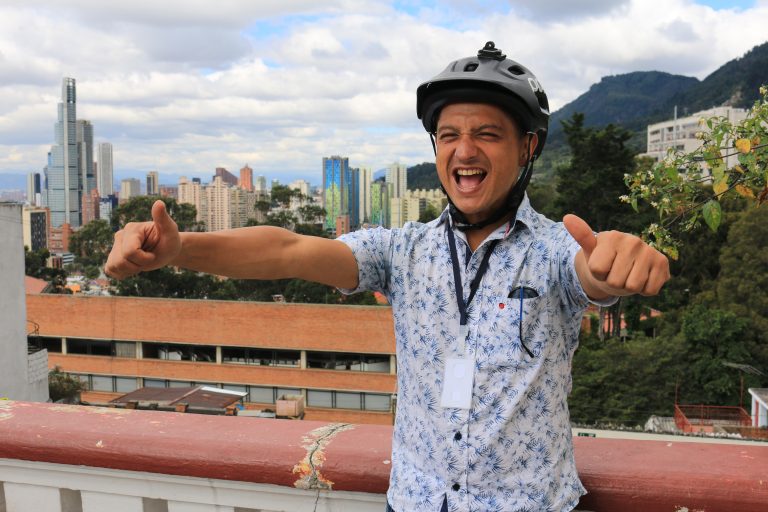 JUAN FELIPE PEÑUELA – Líder Guía
Estudiante de filosofia y conocedor de la ciudad naturalmente.  Hace parte del grupo de la CÁTEDRA MHUYSQA hace 2 años.